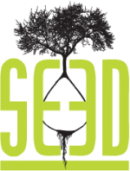 SEED, founded in 2013, is an incubation and acceleration company dedicated to start-ups in the early stage. Focus is on developing the business idea from day one up to when the startup is able to walk with his legs.
SEED includes among its members highly motivated and competent business angels focused to help companies to grow.

DEVELATOR is Venture builder and virtual incubator for digital project. Providing support to develop digital business ideas, incorporate startups in UK, find co-founders, develop MVP and all the organisation, alongside with early stage investors, to become scale-up ready.